At Bacsa Family Dental and Implant Center, we accept most dental insurance plans for your convenience. 
Payments may be made via cash, check, Visa, MasterCard, American Express and Discover.

You can also pay your bill online by clicking the button below:
No insurance? Learn about our Smile Plan:
Everyone deserves access to excellent dental care, and here we make it possible every day with our Bacsa Family Dental and Implant Center Plan. 
If you do not have dental insurance, you can join our special dental plan for an exclusive, reduced fee schedule. Membership is on an annual basis, so it is a flexible solution if you are between jobs or insurance policies.
Even better, there are no waiting periods, no deductibles, and no maximum coverage amounts.
Call us today for details!
CareCredit®
We proudly offer CareCredit® financing options to make payment easier so you can focus on your health and not on the bill. With CareCredit®, you can finance 100% of your family's dental fees with no money down, no interest, no upfront costs, no annual fees and no prepayment penalties. 
It only takes a few minutes to apply for Care Credit®.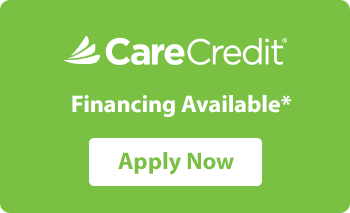 To learn more, call 1-800-839-9078 or visit us for more details! 
I have been told by a friend this is a great office, but I don't see either Dr. Bacsa or Dr. Toler on my insurance list? Do they take my insurance?
Both Dr. Bacsa and Dr. Toler are able to accept all private insurance plans that are sponsored through your employer. We will do a courtesy review of your benefits prior to each visit to ensure we have the most up to date information about your plan. This helps us create predictability with your billing.
I don't have insurance. What are my options for affordable dentistry?
We are very pleased to offer the Bacsa Smile Plan as an alternative for uninsured patients. This plan allows your bi-annual cleanings and x-rays, along with a reduced fee schedule on restorative treatment. Many patients appreciated this option and have elected it over their traditional insurance plans. Give us a call today and we will be happy to discuss how the Bacsa Smile Plan can benefit you!
Can I make payments?
We do our very best to not let money get between you and your dental care. We are a proud partner with Care Credit and patients have really appreciated this feature. With Care Credit, we are able to fit what you need into a monthly budget and not have to make sacrifices in other areas to afford your dental work. See the Care Credit button on the Insurance and Financing page to learn more!
The explanation of the benefits that I get back from my insurance company is very confusing. Can someone help me understand this when I receive these?
Insurance has become very complicated over the years. We are here and always happy to help with this. Give us a call and we can take care of you.